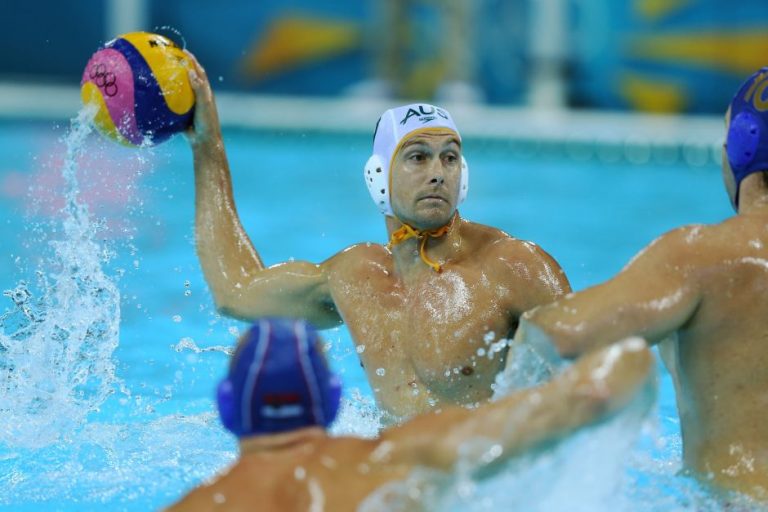 The road for an Olympian is a long, hard journey that takes tenacity, talent, sacrifice and support. Thomas Whalan, champion water polo player and CEO of Rent a Space, knows that road intimately.
In addition to grueling training, every athlete pours copious amounts of time, passion and dedication into perfecting their sport. To make it to sport's pinnacle event is an achievement in itself.
Thomas Whalan is a member of a select group of Australian athletes who have competed at four Olympic Games, making his Olympic debut at the Sydney 2000 Games, where he was the youngest Australian player on the men's water polo team.
The outside shooter then competed at Athens 2004 (Vice Captain), Beijing 2008 (Captain), and London in 2012. There, the Aussie water polo team reached the quarter-finals against Serbia, going down to the eventual bronze medalists. Whalan finished with personal haul of eight goals in the London competition.
With the world's eyes now on Tokyo, sporting fans hope to witness miraculous demonstrations of perfection, breathtaking gold medal performances and personal bests from athletes striving to succeed in their chosen sport.
"Every Olympian has overcome so much to arrive in Tokyo and the world will once again celebrate humanity's achievement in not only making this happen but in what the athletes will once again accomplish."
When asked what it takes to be an Olympian, Thomas talks about the power of determination and drive, and the importance of believing in yourself and your team.
"Competing in water polo is a test on so many levels – not just physical fitness and preparation, technique and teamwork, it is also a test of your character, strength of mind, resilience and self-belief.


The experience of being an Olympian has shaped my outlook on life. Learning to graciously deal with the highs and lows, handling immense pressure when the eyes of your country are on you, when your team is depending on you and having to deliver your very best when it really counts, has taught me invaluable life skills and made me stronger as an athlete and a person.


The feeling of competing with your teammates and wearing the green and gold on the world stage with a proud nation supporting you is indescribable."
He understands firsthand the power of sport to teach leadership, teamwork and decision-making. Skills he puts into practice daily at the helm of his family's company and that have made him passionate about creating a positive legacy and better health for the community through sport.
"Rent a Space has a strong commitment to supporting junior sport. It is a wonderful training ground for life. It is through sport that we learn accountability, respect and self-esteem.

Sport gives us the necessary tools for success. It inspires us to be the best that we can be, as part of a team and in our business and personal relationships. While it's amazing to come first or win a medal, what matters more is what you learn about yourself."
As one of the most progressive and modern storage companies in the industry, Rent a Space is committed to giving back to the local communities it feels honoured be part of. The company is a long-time supporter of Macarthur's Oran Park Gregory Hills Chargers Junior Rugby League Club and Oran Park Netball Club.
Rent a Space is also a proud sponsor of three local teams in north-western Sydney. The Marsden Park Mustangs Softball Club, the Quakers Hill Netball Club and the Quakers Hill Junior Soccer Club (Kyah Simons, currently competing in Tokyo in Australia's Matildas, our women's national soccer team, is a Quakers junior). Rent a Space has also recently committed to a 3-year sponsorship of the Forestville Baseball Club in Sydney's Northern beaches located between their Chatswood and Brookvale stores.
Like the rest of us, Thomas will also be glued to the television, cheering on all the Aussie athletes.
"I can't wait to support all of our Aussie Olympians competing in Tokyo and wish them every success. I will always cherish my Olympic memories and will enjoy cheering loudly with my family from afar."