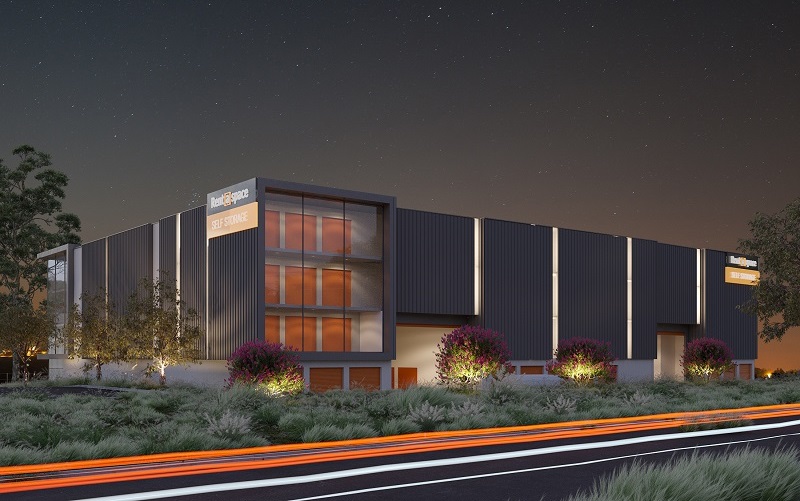 Rent a Space commissioned award winning architects SJB to develop a concept design for our new self storage facilities which the communities we serve could be proud of and which elevated the standard of self storage design. Harding Architects was able to build on that concept and deliver functional, inviting, safe and secure spaces to best serve our customers, communities while maximising the appropriate planning footprints of each project.
Rent a Space has 14 operating facilities across Sydney with another four in various stages of planning and development as at 2022, including our new store in Queanbeyan serving the Canberra and Australian Capital Territory market due to open in October 2022. The growth of our portfolio has allowed us to implement our new building design standards while enhancing our brand through strong amenity, security and safety for our thousands of valued customers.
For an overview of our recently opened and proposed new stores, click the image below or the link here.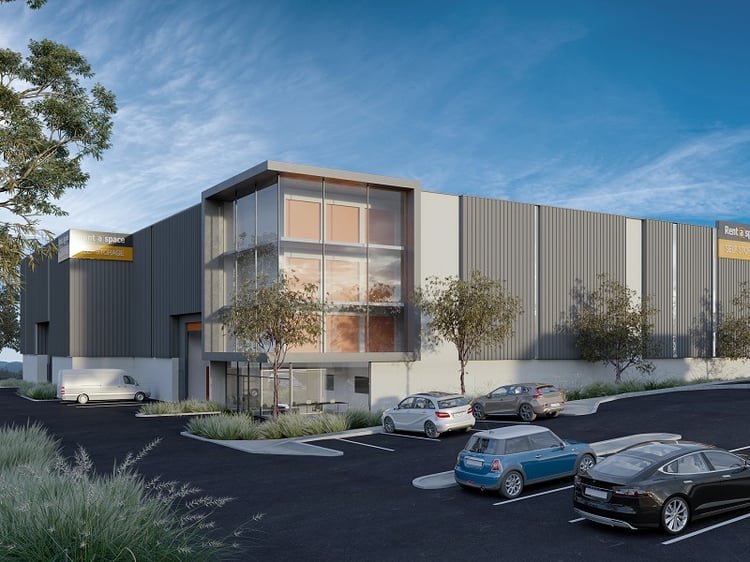 Proposed new site at Rent a Space Oran Park - Due for opening in early 2023.
The traditional 'ranch-style' self storage development is becoming a thing of the past, at least in the major metropolitan areas, with the increasing cost of land necessitating mult-level, purpose-built modern facilities.
Enhanced technology with large carriage ride-on fast-lifts have increased the amenity and convenience of upper-level storage units and undercover loading areas are a must. The minimal use of lighting via either zoned or sensor LED lights combined with Solar panels minimizes the carbon footprint of operational facilities and water capture and storage means negligible external water is required.
We're proud of not only our building design and construction but especially so of the service we provide. Our family led team have combined decades of experience in providing not just self storage solutions for our tens of thousands of customers who have enjoyed our spaces for varied reasons over the years, but for the strong relationships we've built over that time and the joy in helping customers through the good times and the challenging ones. Our modern facilities just make it that much easier!