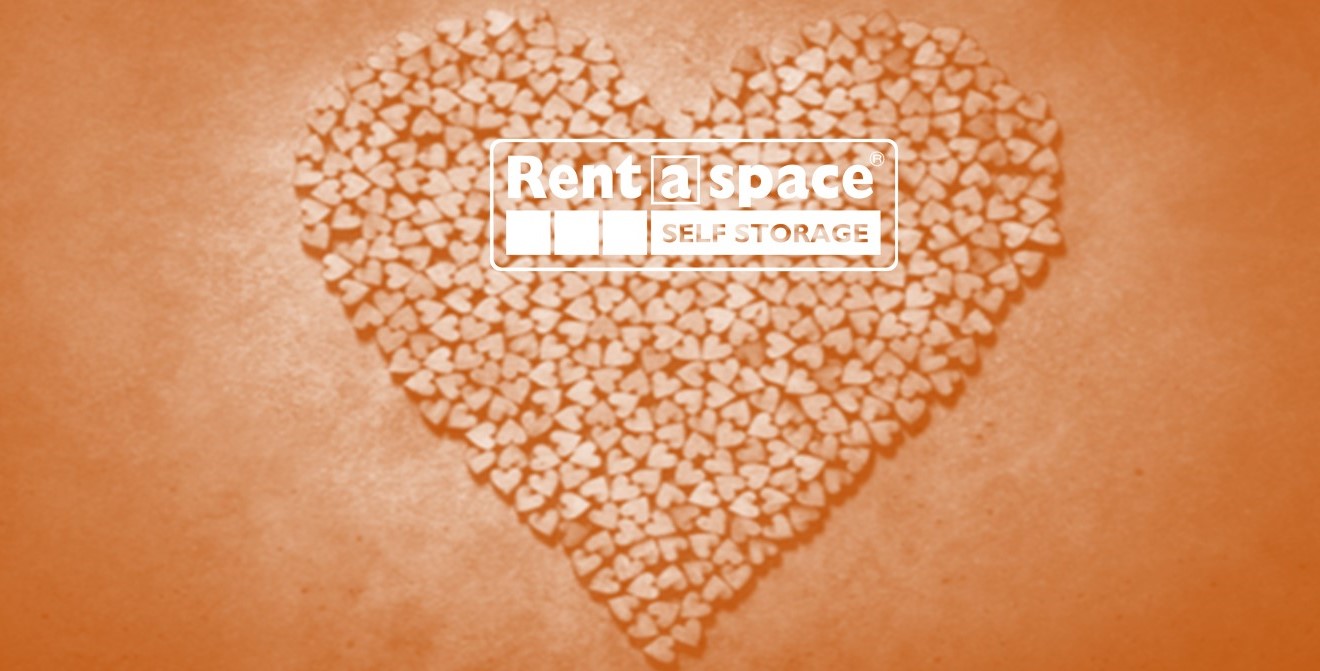 With Valentine's Day just around the corner, we thought we'd share some love from a customer. Here is his appreciation story about his experience with Rent a Space self storage in Sydney.
Twenty twenty was a whopper of a year! With all the uncertainty around health precautions, public safety and whether the government would allow us to remain open throughout the pandemic, one thing was certain…
… we were dedicated to making things easy for our customers during this tumultuous time.
Here at Rent a Space, we feel so fortunate to have been able to continue to serve our Sydney community. We found that throughout the pandemic, the demand for self storage continued and despite the wide choice of self storage companies in Sydney, we were proud to be your go-to choice.
Our team loves all things storage. Along with the convenience of our locations, the space options and the competitive deals we offer, we are dedicated to, and truly enjoy, helping people when they come across a change in their lives. So, you can imagine how touched we were when one of our customers reached out to us via email to relay their self-storage-love-story.
Brad, who utilised our Bexley self storage location, recently wrote to tell us how his family came across the need for our self storage services, twice within a short period:
There are loads of reasons that people find themselves in need of a space to store their belongings. My name is Brad and as a retired 2nd generation furniture removalist, those reasons were often my load…pardon the pun. I'd like to share a couple of reasons that saw my family and I need such a space. A clean and secure space for our treasured and valuable household goods. A space like Rent A Space.
"The return to the family home of adult children can be… let's just say …sudden ….lol. But sadly it is at times also unavoidable. As in this instance. Our daughter and 2 grandchildren returned to the family home temporarily after separating from her partner. With all her cherished possessions and particularly the mementos and keepsakes of her children having to be urgently relocated, her need for self storage was obvious.
Making things a little more complicated was the fact my wife, our son and I had been about to move house ourselves. Enter Jason, the manager from Rent a Space in Bexley.
In the space of half an hour, he had delivered to us the right size ground floor space and given us a sweet deal – 4 months at a great rate. This meant we had breathing space and time to get ourselves sorted. He had told us of the full range of boxes and protective wrappings in stock if required. Provided insurance advice and assisted in its provision. Plus he took the time to give personal and quality advice on making best use of the unit.
Great service. Friendly and professional. As an old "furno" and having seen almost every self storage facility in Sydney, up close and in person, I feel I'm uniquely qualified to make such an assessment.
We also, as I mentioned, had another reason for needing a storage space. Our new fridge and beds were able to be delivered into our Rent a Space unit and stored securely until we moved house. Making for an efficient moving day and a wonderful feeling at its end when putting our heads down on brand new beds in a brand new home. Great suggestion, Jason!
Rent a Space is our space. Make it yours if you want to take the stress out of self storage."
Regards,
Brad.
The Rent a Space team would like to express our gratitude towards Brad for sharing his story and kind words. It really is great when someone takes the time to let us know that they appreciate the effort our team has taken to make sure their experience was a smooth, stress-free one. If you have a story you'd like to share about your experience with Rent a Space, we'd love to hear it.
A special thank you to Jason from our Bexley store who, like the rest of the wonderful Rent a Space team, always goes above and beyond for our customers.